How CBD Oil Can Help You in Berkley, Michigan
How CBD Oil Can Help You in Berkley, Michigan
Written By Royal Oak Chiropractic Clinic on February 26, 2021
---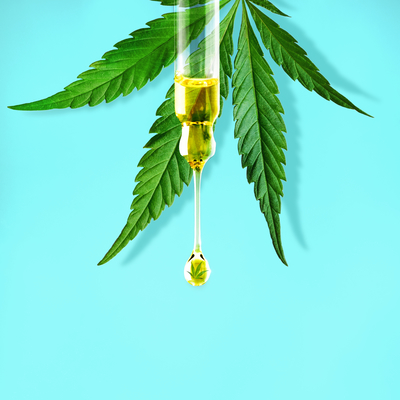 With over 14% of Americans using CBD oil to help them recover from health complications, you may be wondering what all the excitement is about. CBD oil is gaining precedence in the world of medicine because of its clinically proven ability to help manage painful physical symptoms as well as psychological impediments such as anxiety. At the Royal Oak Chiropractic Clinic, we assess our patients and offer them CBD oil for general pain or complex health problems.
What is CBD Oil?
CBD, or cannabidiol, is one of the main active ingredients of the cannabis plant. It is extracted from the cousin of the marijuana plant, the hemp plant. CBD oil might come from the marijuana family, but you won't experience drug-related impairment when you use this oil.
Thanks to recent research, CBD oil is becoming immensely popular as a health treatment because of the benefits it provides in combating complicated health challenges.
What are the Benefits of Using CBD Oil?
The endocannabinoid receptor system in your body helps regulate your immune response and the communication between your cells. CBD oil enters your system and influences this endocannabinoid receptor system in your body, producing a wide range of beneficial results.
The main benefits of CBD oil include:
Pain management and reduction
Relief from anxiety
Relief from seizures
Relief from neurodegenerative disorders such as Alzheimer's
Reduction of Acne
CBD oil also has anti-inflammatory properties, making it a valuable tool for the treatment of the above-mentioned conditions.
Where Can I Get CBD Oil in Berkley, Michigan?
CBD oil is available at various health facilities across Berkley, Michigan and Dr. Howard Manela at the Royal Oak Chiropractic Clinic can give you an assessment to let you know if CBD oil is the best treatment to relieve you of your symptoms. No matter what type of pain you're dealing with, Dr. Howard Manela can point you in the right direction to relieve your symptoms.
Book an appointment with Dr. Howard Manela today to get access to CBD oil to treat your physical and psychological health complications.

Posted In: Chiropractic CBD Oil