Lower Back Pain Treatment Through Chiropractic Care in Berkley, Michigan
Lower Back Pain Treatment Through Chiropractic Care in Berkley, Michigan
Written By Royal Oak Chiropractic Clinic on January 29, 2021
---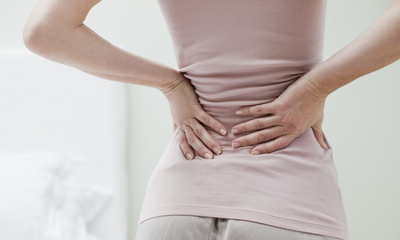 Around 7.7 million Americans visit chiropractors annually to treat their back pain. Whether you're suffering from low back pain due to an unfortunate accident or because of a sports injury, you can find relief by seeking treatment with a licensed chiropractor at the Royal Oak Chiropractic Clinic.
What Treatment Will My Chiropractor Use?
When you go in for low back pain treatment at the Royal Oak Chiropractic Clinic, Dr. Howard Manela will examine your medical history and then conduct a thorough physical exam to determine the cause of your pain. You may be asked to take certain tests or X-rays to decide further whether chiropractic care is the right choice for your current situation.
Once the diagnosis is complete, Dr. Manela will carry out chiropractic adjustments in which he uses controlled physical force to manipulate your joints. On your first visit, Dr. Manela also uses instrument adjusting, in which a special instrument is used to make highly precise and targeted adjustments to your lower back. Dr. Manela also utilizes a High Intensity Light Therapy (Class 4 Laser) to help treat his patients.
Apart from making adjustments, your doctor may advise you to change your diet and develop an exercise routine to help better manage your pain. CBD oil is also gaining precedence for its ability to relieve aches and pains, and Dr. Manela incorporates CBD oil in his treatment plan from the start to ensure your recovery as soon as possible.
Why Should I Choose Chiropractic Care to Treat my Lower Back Pain?
Chiropractic care works so well because chiropractors in Berkley, Michigan focus on improving your body's ability to heal itself through creating optimal alignment. The adjustments they make during this form of treatment restore the mobility of your joints while preventing further injury.
Receive Low Back Pain Treatment from a Doctor of Chiropractic Care
Dr. Howard Manela, D.C is a Member of the American Chiropractic Association. He uses proven methods to heal your back pain without immediately resorting to invasive methods such as taking medication or undergoing surgery.
Book an appointment with Dr. Manela for low back pain treatment by calling us at the Royal Oak Chiropractic Clinic today.

Posted In: Chiropractic Natural Pain Treatment Low Back Pain